Today, man wants to use 25 hours in a day. In this fast paced life, only way to make the most of the time available to mankind is to work smart & automate most of the jobs that he does. Like every other sector, the entertainment sector has progressed a lot, things get done a lot faster that they would be done a couple of decades back.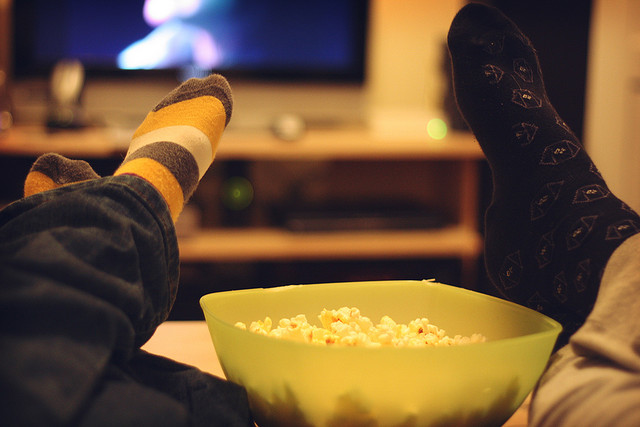 Today's kids cannot even imagine what all people went through to watch their favorite movies. Long queues coupled with heat, cold or rains, spending almost a day to procure the tickets, not to forget the bouts in the queue to determine who is before whom in the queue. And mind you, no movie reviews to go by before getting the bookings done. Getting reviews or snippets of movie you want to watch was only a dream.
One such radical development is in the practice of Cinema ticket booking, from over the counter sale to online movie ticket booking from the comfort of one's place.
Procuring ticket over the counter is still the major choice with most of the customers in the rural sector as it is far from being digitalized. On the other hand, the urban market is all digitalized and online movie ticket booking is a popular choice.
Today, you have apps that show you details of the movies running in different movie halls, movie show timings and also list of upcoming movies. These apps have made life of movie lovers easy by helping them book their movie tickets online.
People have ready access to reviews before making plans and booking movie tickets.
Online movie ticket booking has made it easier and convenient to every person involved with movies directly or indirectly. It has saved movie lovers the hassle of standing in long queues, saving on time that otherwise would have been spent to go to the cinema hall and then waiting hours to purchase ticket or carrying cash or rendering the exact change to purchase time.
Online booking has curbed the black ticket sales whereby making it convenient for people to purchase ticket at the actual cost. This has also benefited the industry, by not sharing the profit with people who are in no ways involved in producing, promoting or projecting the movies.
Malls too, host movie halls whereby providing the mall goers with and an additional entertainment option. Malls have multiplexes for the customers to choose and view their favorite running movies from the convenient and different movie timings available.They also run multiple campaigns where on purchase of certain products you get movie ticket offers or movie ticket coupons for a nominal cost or absolutely free.
Online ticket bookings are usually done in advance, psychologically, the pinch of spending on movie tickets is less, and hence, people tend to spend or spend more on eateries available in the multiplexes. Indirectly, increasing the sales of the eateries and benefitting the eatery owners too.
In short online movie ticket booking portals have benefited every person making, promoting, viewing or for that matter involved in any way with the movie. It also helps to keep the business clean and transparent.
Last Minute Movie Plans!!