Sustainability is a trend right now which has been here to stay for a pretty long time. Be it for fashionable clothes or trendy bags people are interested to know whether they have been ethically produced and environmentally benefitted. More often than not, the audience is concerned about leaving massive carbon footprints to the point of no return.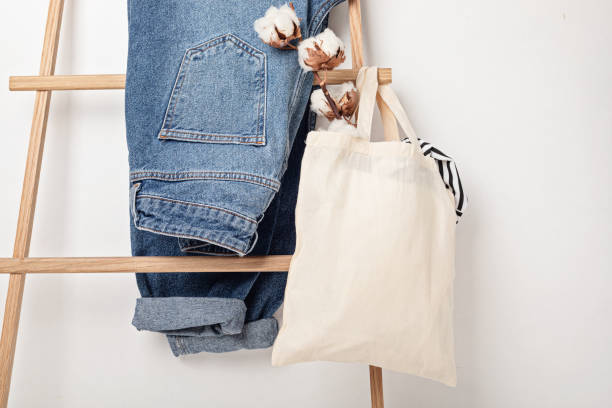 As a business owner, investing in such an idea is beneficial in the long run. Though it hasn't become mainstream yet, big retail clothing companies have adopted sustainable fashion to their clothing line. In such a scenario, the first question that comes to mind is, "how do I build my stand in the current competitive marketplace?".
Gather some ideas from the following points below,
Research
Before you begin with any business, you need to know how it works the way it works. For example, seasonal attire like winter wear wouldn't need much marketing because everyone knows when to buy them. The same goes with summer fashion too.
However, how you market your brand to stand apart from the crowd matters! Why is your fall collection better than that of the competitors? What strategies are they using to improve visibility to the audience? A basic understanding will lead a path to improve the marketing techniques.
Email marketing
The above point is just a brief way to grasp what marketing is all about. But, when getting into marketing details, you need to understand the types. Different marketing strategies come with various costs and, of course, different outcomes. Though the bottom line is that the investment is imminent, the question remains – how much?!
One of the pocket-friendly marketing strategies is email marketing. For every dollar spent on it, you get an ROI (Return On Investment) of $42! That is 4200%! Finding the contacts is no more a hassle with the help of email search tools like GetEmail.io. This email address finder comes with a chrome extension to Linkedin accounts so, it becomes easier to fetch the contacts.
Social media
Social media platforms are another easy way to let the audience know about your existence. All you need to do is, find your platform to create a business account and start posting about all the products you sell. Thanks to the pandemic, the world has gone more virtual than ever. People now prefer to shop online than spend time in malls.
Media platforms like Instagram have become a hub for all the budding and growing businesses. You get to engage with the audience while accessing data about their likes, demographics and other valuable information that helps your business.
Conclusion
Apart from the above points, consider building a website to access a massive set of audiences. Invest in SEO (Search Engine Optimization) and SEM (Search Engine Marketing). One helps you grow organically, while the other is more paid marketing. Applying both strategies ensures growth to the business. Finding the right marketplace for your fashion business is as important as running a business!
How to find a marketplace for your sustainable fashion business