Sourcing for funding as a fashion startup isn't always easy. It requires a lot of tactics. In most cases, according to Collected.Reviews, sourcing funding requires an understanding of how competitive the fashion industry is and the best way to pitch your project.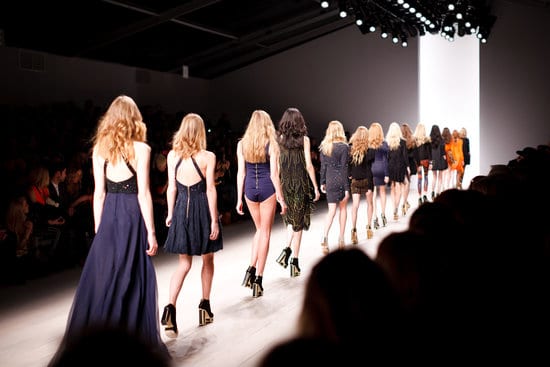 It's important to prepare your mind when it comes to asking for business sponsorships, investments, or grants. When it's difficult to get the services of reliable credit companies, relax and prepare yourself for the possibility of an outcome that might not be linear. Some of these tips give you an edge while preparing and planning to pitch your fashion line and secure funding.
Many brand startups do not have sufficient funds to kick off their fashion business. Many people before they venture into launching seek for one or two investors at the initial stage who are willing to invest some amount into their business to help them move off the ground. Investing is usually the goal of almost every startup business—those that wish to expand exponentially though. Access to your investors' money while they gain a stake in your business is a viable option when looking to secure funding to start up a fashion line.
2.      Loan:
In the case of no investor, the bank and various microfinance companies could be a better option. Although paying back loans comes with an added percentage, it still allows you the sole right to your business and an amount to help to get things up and running. Most loans with good turnovers are often the goal of some startups within the fashion industry.
3.      Side Hustle:
As arduous as this sound, side hustling is another possible way to secure funding for your launch. Having a side hustle that earns you a reasonable amount that you can pitch into your new launch can be a blessing. First having a side hustle isn't easy, having one able to scale you through the beginning stage is great and if you have a side hustle, maybe you should look into seeing if it helps you push off. This option helps you stay debt-free and remain the sole owner of your business.
For many startup fashion lines, the trick for amassing funds for their fashion line usually lies with them starting up with creating certain existing custom items. You can recreate already existing styles, make money from the purchases and then input it into your customized line. This option can be a creative way to kick start.
5.      CrowdFunding:
In today's world, you can almost crowdfund for almost anything. As a business start-up without any other viable option, looking into setting up a crowdfunding account can help you fund your line.
Startups are not easy to build, as much as they require effort, it requires money even more. This tip walks you through different options to consider while sourcing for funds. The bonus point is that you can merge one or two or more.
5 Tips for Securing Funding to Launch Your Fashion Line