You know that first impression matters at a job interview and that your choice of interview attire is a big part of that. But knowing how to dress for job interviews is a lot more complicated than it used to be.
For example, let's say you're going to an interview at a company where no one ever wears a suit—not even the CEO. Should you still dress formally for the occasion, or will you look out of place? And if you do decide to go for a more casual look, how can you make sure that you still appear professional and respectful?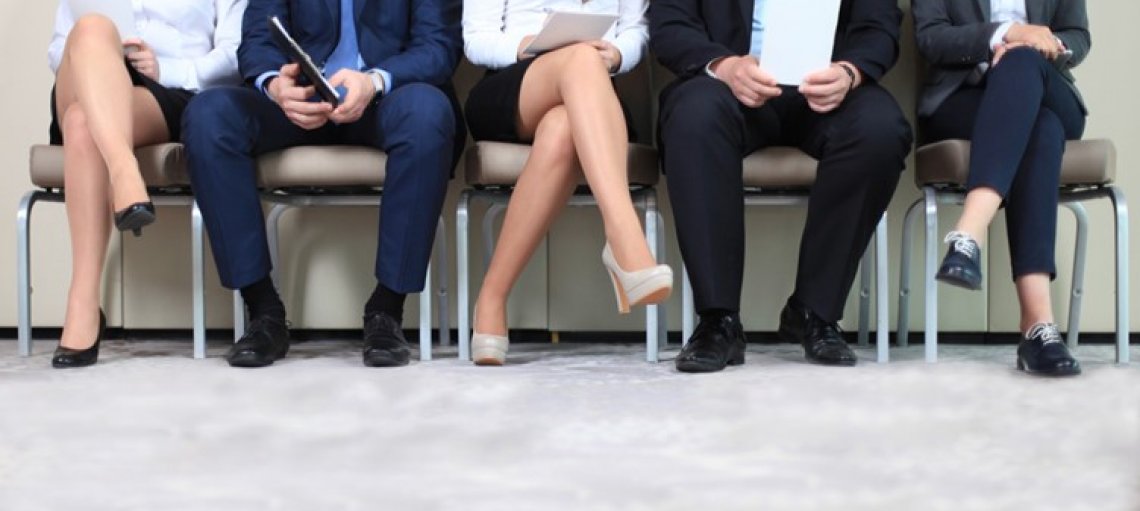 So, what's the best outfit to wear to a job interview? The answer will vary depending on the type of job and company you're interviewing with. You always want to dress to make the best impression, but the outfit you choose depends on whether you're interviewing at a company with a formal dress code, at a casual startup, or for an informal summer job or internship.
●    How to Dress for a Corporate Interview
If you're going on a job interview at a company in a traditional industry, such as finance, banking, or insurance, you should opt for more formal corporate attire. In general, this means a suit and tie for men and a pantsuit or skirt and blouse for women.
●    Men's Interview Attire
The best interview outfits for men in the corporate world tend to be conservative. Men should always default to wearing a suit. All clothes should fit well and be free of stains.
Here are a few guidelines for men who are interviewing in corporate roles:
Suit in a solid color such as navy, black, or dark gray
Long-sleeved shirt that is white or color coordinated with the suit
Leather belt
Tie
Dark socks and conservative leather shoes
Little or no jewelry
Neat, professional hairstyle
Limited amount of aftershave
Neatly trimmed nails
Portfolio or briefcase
●    Women's Interview Attire
In general, interview fashion for women in corporate jobs is more complicated and varied than it is for men. The increased options make assembling an interview outfit a bit more challenging for women than for men. For instance, if you're wearing a dress or skirt, you need to decide if you should wear pantyhose or if bare legs are acceptable.
Women also need to consider interview accessories and choose an appropriate purse. The best interview bags are ones that are professional and large enough to fit a resume but aren't flashy.
Here are the fundamental building blocks of what women should wear to a professional interview:
Suit in navy, black, or dark gray
Suit skirt just below or above the knee
Coordinated blouse
Conservative shoes
Limited jewelry
No very large dangling earrings or arms full of bracelets
No jewelry is better than cheap jewelry
Professional hairstyle
Neutral-colored pantyhose
Light makeup and a limited amount of perfume
Clean, neatly manicured nails
Portfolio or briefcase
●    How to Dress for a More Casual Interview
When the workplace or the job is less formal, the dress code may be more relaxed. If you're not sure what to wear, it's fine to check with the person scheduling the interview. However, it's still important not to dress sloppily. Learn more about some casual options:
Business Casual: You can leave the suit at home, but don't get out those jeans just yet. Business casual means no jeans, no sneakers, and no apparel that would be more appropriate for the gym or the club.
Startup Casual: Jeans may be OK for an interview at a startup, but make sure they're clean and free from holes or ragged seams. You're going for stylish, not sloppy – and it's still a good idea to dress up a bit more than the folks who are already working there.
What to Wear When There's No Dress Code: Not sure what to wear? When there's no real dress code, keep it professional and err toward business casual.
How to Dress to Impress at Your Interview