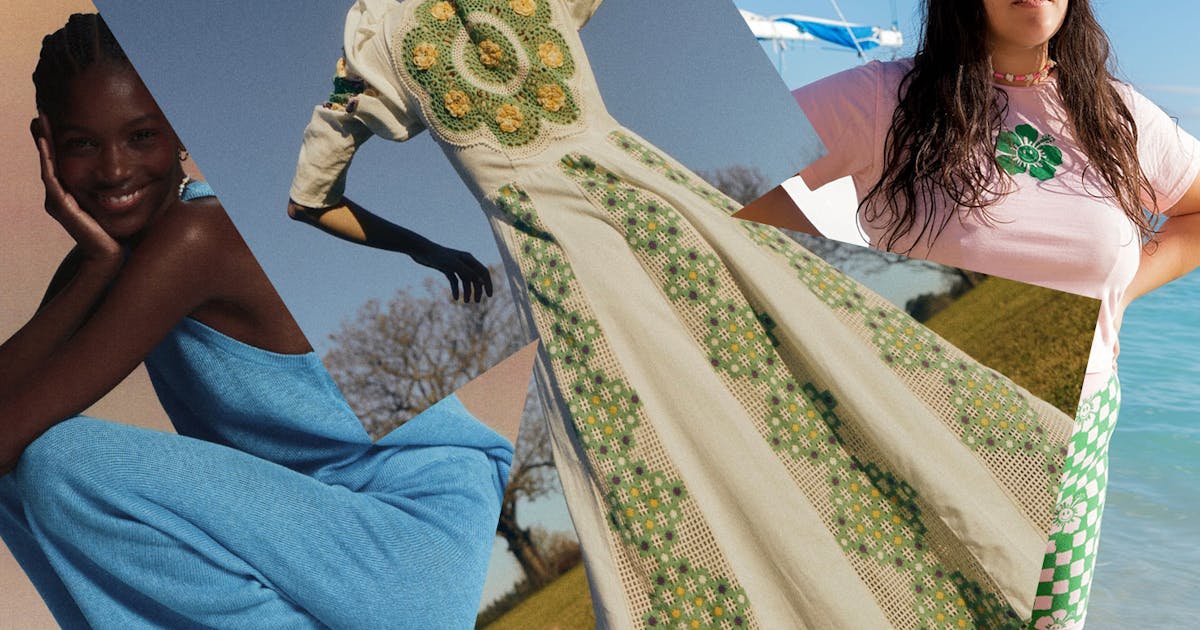 Starting a fashion business that not only thrives in the present but also endures over time poses a significant challenge in the climate we are in. So, where should one begin?
The tech industry continuously introduces new business models which empower individuals to establish their own fashion stores. However, despite the availability of convenient options like print-on-demand, more traditional business planning and brand identity development are essential to success.
By vigorously researching innovative business models and meticulous planning will ensure that you can make more informed decisions that promote long-term growth. It also establishes a strong foundation for forging meaningful and lasting connections with your customers.
Within this guide, you will gain an understanding of starting a fashion brand in 2023.
Ensure your branding is on point
Developing a brand that is on point is an essential factor in setting your fashion brand apart from competitors. It transcends the mere provision of excellent products, although that certainly contributes to its success. Hiring a branding agency Manchester based will ensure you get this right.
Fashion is closely linked to self-expression, making it essential for brands to establish emotional bonds with consumers. When individuals wear your clothing, they should experience something profound, such as confidence or comfort. Effectively conveying this feeling is the effortless communication that your brand should portray.
Offer Exclusive Items in Limited Quantities
Consumers don't want to be left out. That's why FOMO is such a recognisable acronym. This fear of missing out can be particularly acute in fashion with trends that change seasonally.
Use this consumer desire to your benefit by offering products with limited availability. This gives those items an air of exclusivity while also encouraging customers to act quickly before they're gone.
Limited runs are also a great way to conduct market research to see if your clientele is interested in a brand extension into a new product category. It could even be your next bestseller. Meanwhile, you'll also have an opportunity to bring sold-out items back by popular demand — just don't do this so often that you leave customers feeling like you're purposely toying with them.
Perfect Your Brands Signature Product
J.Crew, a renowned brand, showcases a dynamic range of fashionable products that evolve with each season. However, they also offer timeless signature items such as women's leggings that possess enduring style. These leggings not only have a high rate of repeat purchases, ensuring customer satisfaction, but they also attract new customers to the brand.
Although establishing a signature product may be more demanding for a seller with limited brand recognition, once you have successfully defined your brand identity, you can concentrate on developing your own distinctive products. Whether it's T-shirts, scarves, or other items, these signature products will help set you apart and solidify your brand's unique appeal.
Expand With Advertising
If you're seeking to increase website traffic, you're in luck! There is an expanding array of advertising strategies, marketing platforms, and solutions available to help you achieve precisely that goal. Hiring a design agency Leeds based will ensure that you get the creative perfect.
Here are two highly effective types of advertisements that have demonstrated remarkable return on investment (ROI):
Brand awareness ads: These ads enable you to attract potential shoppers to your website. Leveraging tools like AdRoll, you can even target individuals who closely resemble your existing customer base, making it audience targeting at its finest.
Retargeting ads: These ads are designed to recapture the attention of shoppers who have left your website, ensuring that your store remains at the forefront of their minds. Retargeting is an invaluable and powerful tactic, particularly for brands experiencing high rates of cart abandonment or browsing abandonment.
Starting A Fashion Brand In 2023